New Surprising Changes At Google & Facebook Unlock A Flood Of Automated Traffic And Profit That's Easier Than Ever
Register now, watch the live training and you'll see how recent changes online have made it easier to drive a flood of highly interested visitors to your website... IF you know what these changes are and how to adapt to them.

This push-button simple process is responsible for driving hundreds of millions of visitors to our site*... and now we've automated the entire process for you.

BONUS: Win an iPad given out LIVE during the web presentation!

Special LIVE Webinar Presentation Wednesday, September 26th At:
5PM Pacific Standard Time / 6PM Mountain / 7PM Central / 8PM Eastern

Private: You Must Register to Claim Your Ticket To The Special 4-Part Classroom Sessions!
Your Host: Bill McIntosh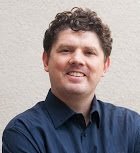 IMPORTANT: This training is brand new and will show you how to get extremely targeted buying traffic that results in more sales by spending less money. (Yes, it's possible to earn more profit while spending less money!)*
(There may not be a recording provided, so be sure and show up LIVE or you might miss your only chance of getting your hands on this simple-simple system ANYONE can follow quickly and easily)
This
FREE LIVE PRESENTATION
is only planned for this week. Make sure to put your name and email on the right to not miss this opportunity!
Bill will be the featured presenter for this special training session. He's generated over $58 million in sales online and has helped thousands of entrepreneurs around the world build or expand their own online businesses.
As the founder of a large software start-up company and online marketing consultant, Bill continues to remain at the cutting-edge of new developments in the marketplace.
Join them for this FREE workshop and get the inside scoop on EXACTLY what's working now in the world of Internet business... and discover how to double your leads, sales and profits.*
URGENT: This will be removed soon. We recommend you register now and watch the training before it's gone. Otherwise, you may miss the ground breaking information! Just scroll up & register now.
* While we realize it's common sense, it's important to know that the results we share with you are not average or typical. We're sharing extraordinary results because it's important to showcase what's possible, but In no way should that be considered a promise of similar results. Your results may vary.
Join them for this FREE workshop and get the inside scoop on EXACTLY what's working now in the world of Internet business... and discover how to double your leads, sales and profits.*